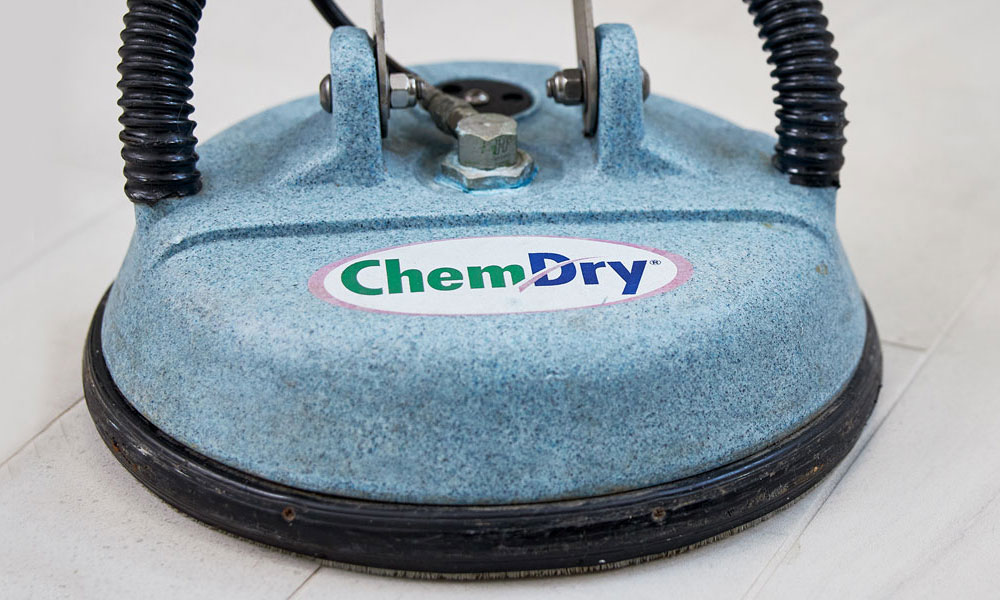 Professional Tile and Grout Cleaning Services
We Clean for Your Health
One of the nicest touches to the basic architectural components of a home is ceramic or stone tile in kitchens, bathrooms, entryways and even outdoors. It's hard to go wrong with tile. It's durable, long-wearing, and looks great. A stone tile floor in the entryway immediately adds an air of class in a home, and there's nothing quite like a stone patio in the backyard to host a barbecue for family and friends.
Tile and Grout Cleaning
Unfortunately, tile and grout are not immune to the unhealthy elements that are in and around your home. Over time, dirt and grime build up in the porous surfaces of your stone, tile and grout flooring, turning them into a breeding ground for disease-causing bacteria. Especially in areas like the bathroom and kitchen, where germs can run rampant, it's important to do everything you can to cut down on the spread of bacteria. While regular sweeping and mopping are helpful at keeping excessive build-up at bay, those don't deliver the deep cleaning that your floors really need.
Some people try to take matters into their own hands and scrub between the tiles with a toothbrush to get at that gunky build-up that mops and brooms can't reach. Unfortunately, that's a lot easier said than done. It is a back-breaking chore that, after all the work, yields mixed results at best. After potentially hours of scrubbing, you often have nothing substantial to show for it but several aching joints and a filthy toothbrush. So what's going to save your back and deliver a deep, safe, healthy cleaning?
The answer: Professional tile and grout cleaning from Johnson County Chem-Dry.
Best known for our carpet cleaning service, Johnson County Chem-Dry professionals are much more than carpet cleaners and offer more services today than ever before. Just like our oriental rug cleaning, carpet cleaning and upholstery cleaning services, Johnson County Chem-Dry's professional tile and grout cleaning reduces the dirt and bacteria that can spread germs, so your surfaces and your home will sparkle and be safer for your family and pets. Safeguard the health of your family and the beauty of your home with stone, tile and grout cleaning services from Johnson County Chem-Dry.
An independent laboratory recently conducted a study to determine the healthfulness and efficacy of our Tile & Grout Cleaning process. Based on several tests on tile surfaces in multiple homes, this study found that our Tile, Stone and Grout cleaning process removes an average of 98.6% of bacteria from these surfaces.
We are honored and humbled to be recognized by Harris Research Incorporated as a Finalist for Best of State 2023 for Exceptional Customer Service in our local Carpet and Tile Cleaning Business! We love our customers! Without you, this would not be possible. Thank you from the bottom of our hearts!
Johnson County Chem-Dry is a proud member of the Indoor Air Quality Association!  We're committed to providing superior solutions and services that you can trust to keep your home clean, safe and healthy. Using a green-certified solution and our proprietary Hot Carbonating Extraction cleaning method, we are able to deliver a deeper, longer lasting clean that leaves you with peace of mind and a healthier environment for your family.
Improve the Overall Health of Your Home
Tested and Proven Superior Results
Professional tile cleaning is important, not only because it protects and preserves your investment in the premium building materials in your home; it also helps maintain the healthfulness of your home. Contrary to popular opinion, the environment inside your home can be two to 100 times more polluted than the air outside. Homes are supposed to be a safe haven that protect us from exposure to unhealthy elements like allergens, germs and pollutants. However, a build-up of bacteria, dust and pet dander on flooring surfaces can contribute to all kinds of chronic illnesses including allergies and asthma.
One worry that many homeowners have when having their homes cleaned is whether the products and process that the cleaner uses is even unhealthier than what they are removing. That is not a worry with Chem-Dry. All of the ingredients in our primary cleaner are safe and approved for your home and family, so you can know that your family is being well taken care of.
Johnson County Chem-Dry's tile and grout cleaning and sealing services penetrate deep inside the porous surfaces to remove the bacteria that can spread germs, eliminate grime and seal out dirt. And the result? You're able restore the appearance of your floors, while also extending the life of your stone and tile surfaces. Our technicians use specialized cleaning solutions as well as powerful deep-cleaning extraction equipment to blast away and remove the dirt and build-up, making your home cleaner and healthier for your family and pets.
Clean, Protect and Seal Surfaces
Cleaning out the dirt and grime that has collected on your floors over time can restore a healthy shine to your tile and make it look like it did when it was first installed. But the grout used to install it is a highly porous material that can absorb soil and spills, just like carpet, making them more difficult to clean and making cleaning efforts less effective. After we clean your tile floors, we apply a sealant to keep out dirt and germs, giving you the opportunity to clean up any spills quickly before they can soak into the grout and stain or linger.
Trained and certified Chem-Dry tile cleaning specialists take their time to complete our thorough tile and grout cleaning process, providing the best possible service and ensuring a safer, healthier home for your family:
Before the cleaning process begins, Johnson County Chem-Dry professionals perform pretests to determine the type of stone or tile to guarantee the safest, highest quality outcome for your home, especially when working with acid-sensitive surfaces such as marble, terrazzo, travertine and limestone.
Our certified technicians also provide additional inspection, tape off the area to protect adjacent surfaces, and perform dry soil removal, clearing away surface dust and dirt for better access to build-up and more effective deep-cleaning results.
Johnson County Chem-Dry professionals perform quality checks along the way. If the results are uneven or do not meet expectations, they clean over the uneven area and check their results again, repeating this quality control process until they've reached the optimal result.
Immediately following your cleaning, Chem-Dry sealers are applied that create a barrier to keep germs out and allow for easy maintenance. Our tile and grout cleaning and sealing services leave your floors purified, protected and ready to use after only a few hours.
Additional services such as grout recoloring, stone polishing and granite renewal restore your floor and other surfaces to their original color and luster.


Variety of Surfaces Serviced:
Ceramic
Granite
Porcelain
Slate
Saltillo
Travertine
Concrete
Services* Offered:
Clean Tile and Grout
Seal & Protect
Clean & Seal Natural Stone
Stone Polishing
Granite Renewal
While tile and stone are beautiful additions to any home, keeping them clean can be a challenge. Let Johnson County Chem-Dry do the hard work for you – providing a deeper, longer lasting stone, tile and grout cleaning for your many surfaces and leaving you and your family with a healthier home to live in.
Trust the Tile and Grout Cleaning Professionals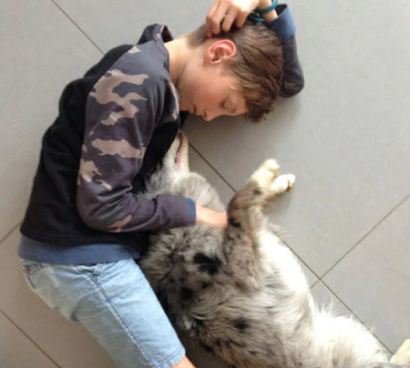 Over time, dirt and grime build up on the porous surfaces of your tile or stone flooring, and in the grout. Regular sweeping and mopping with standard household clears can be helpful, but it won't be effective in achieving the deep tile and grout cleaning your floors truly need.
Instead of spending hours scrubbing by hand, rely on Chem-Dry to clean and refresh the look of your floors, countertops, showers, patios, and foyers. Professional stone, tile, and grout cleaning by Chem-Dry not only protects your investment, but also helps in maintaining the overall healthfulness of your home.
Industry standards recommend that tile, stone, and grout be cleaned every 12 to 18 months to ensure long-lasting protection. Our professional technicians use specialized cleaning solutions and powerful suction equipment to remove built-up dirt and grime, leaving you with beautiful, clean tile and stone.
Our service is ideal for many types of tile and stone, including Saltillo, ceramic, porcelain, slate, granite, and travertine. Also, ask about our grout color restoration service to rejuvenate the look of your grout.
Keep Grime Out by Sealing Your Grout
As a part of every tile and grout cleaning, your certified Chem-Dry technician can apply a coat of durable sealant to your grout. The sealant creates a barrier that minimizes the amount of dirt that is able to seep into the pores of the grout. This will help your grout stay cleaner for longer and make future maintenance simpler. Ask your technician for more details!
If you have any questions about our stone, tile and grout cleaning services, please give us a call today.  We have the equipment and training necessary to provide the best clean possible.
We service all of Johnson County, TX including the following cities:  Carpet Cleaning Mansfield, Carpet Cleaning Burleson, Carpet Cleaning Cleburne, Carpet Cleaning Joshua, Carpet Cleaning Grandview, Carpet Cleaning Keene, Carpet Cleaning Godley, Carpet Cleaning Alvarado, Carpet Cleaning Rio Vista, Carpet Cleaning Crowley, Carpet Cleaning Cross Timber, Carpet Cleaning Rendon, Carpet Cleaning Lillian, Carpet Cleaning Sand Flat, Carpet Cleaning Cresson, Carpet Cleaning Venus, Carpet Cleaning Egan, and Carpet Cleaning Liberty Chapel.  We have also expanded into Hood County and we are providing carpet, tile, rug and upholstery cleaning with Carpet Cleaning Granbury, Carpet Cleaning Pecan Plantation, and Carpet Cleaning DeCordova, Texas.
Take a look at some of our many comments from happy customers in our Local Reviews.
Check in often to Read our Blog!
Get Your Free Tile, Stone & Grout Cleaning Quote Today!
Contact us to get a free quote and request a service appointment. We'll discuss your needs, provide you with a no-obligation quote and can begin the cleaning process at your convenience.